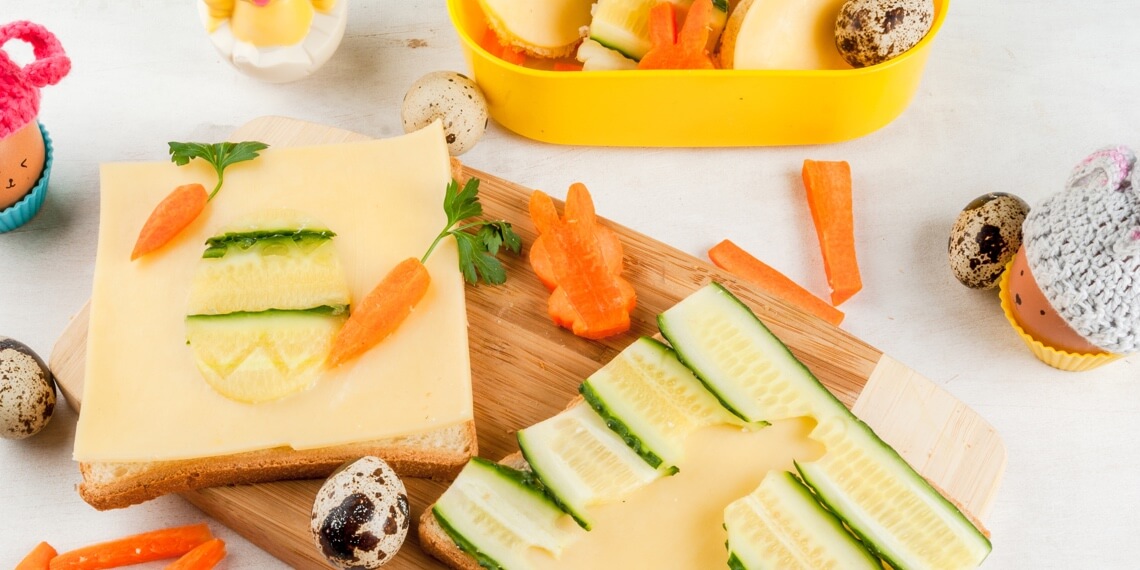 Healthy eating for Kids – packed lunch ideas

Feeding your child healthily while at school or out and about can be a challenge as there is a constant peer pressure to eat trendy and convenient food. It is important to find ways of making healthy food "cool". A healthy balanced diet is important for kid's health.
Flax cracker dippers and guacamole
Flax crackers are healthy for a number of reasons. They contain both soluble and insoluble fibre as well as protein and plant omega-3. Guacamole is a great nutrition source. The avocado contains healthy fats and many nutrients. Guacamole is a great way to sneak in extra vegetables to your child's diet.
Flax crackers can be made at home by mixing ground flax seeds with spices of your choice. Spread thinly on a baking sheet and bake at 180 degrees Celsius for 20 minutes. Cut into shape and allow to cool. You can also buy Flax crackers from most leading supermarkets.
Healthy chocolate mousse
This is a great alternative to conventional chocolate mousse. Mash half a ripe banana with 1 tablespoon of cacao and 1 tablespoon of nut butter. Allow to chill until the consistency of mousse.
Bananas contain an amino acid called tryptophan which converts in the body into serotonin, known as the happy hormone. Serotonin is needed for motivation. This in combination with the carbohydrate and balanced protein from the nut butter helps to keep blood sugar levels stable.
Cucumber roll
Not a roll in the usual sense, cucumber makes a great replacement for a baguette. Use a 6 inch piece of cucumber, hollow out the seeds and fill with the sandwich filling of your choice. This works great for any children avoiding wheat, and conveniently fits into a sandwich bag or lunch box.
Bean pasta
There are some great pastas out there made with beans, chickpeas or lentils. These are an alternative to the usual wheat pasta and a good source of protein and fibre. A pasta sauce can be made with cooked and blended vegetables and spices to increase nutrition intake.
Fruit skewers
These are fun way to encourage the consumption of fruit. Use brightly coloured fruit such as water melon, grapes, strawberries and blueberries. Fruits can be placed in different patterns to make them more interesting and more fun. The vitamin C in these fruits is necessary for collagen production for normal function of bones.
Spicy pumpkin seeds
Pumpkin seeds contain zinc which is needed for the immune system. Pumpkin seeds can be coated in spices and briefly baked. They are an excellent topping for salads, pasta dishes or just as a side dish.
Dehydrated sweet potato chips
Crisps are popular, but contain fat, refined carbohydrates and salt. Making your own is simple. Sweet potatoes are a complex carbohydrate, and popping slices in a low temperature in the oven helps keep some of the nutrition content. Sweet potatoes contain beta carotene which converts into vitamin A in the body, an essential nutrient for vision and the immune system.
To learn more about healthy eating for kids read our blog on Healthy Party Food for Kids.
Icon (related to content)

Icon (related to content)

Icon (related to content)

Icon (related to content)