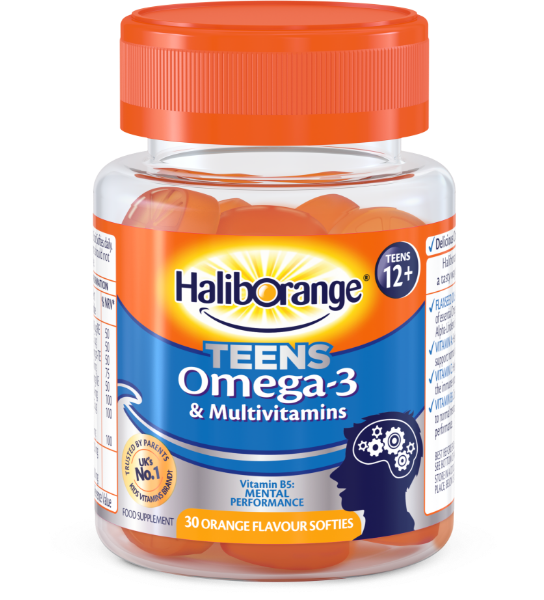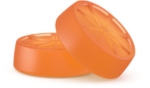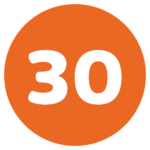 Nutritional Information
| | | |
| --- | --- | --- |
| | Per 1 Softie | %NRV** |
| Flaxseed oil | 220 mg | – |
| Providing Omega-3 ALA nutrients | 100mg | – |
| Vitamin A | 400 µg RE | 50 |
| Vitamin D | 2.5 µg | 50 |
| Vitamin E | 6 mg α-TE | 50 |
| Vitamin C | 60 mg | 75 |
| Niacin | 8 mg NE | 50 |
| Vitamin B6 | 1.4 mg | 100 |
| Vitamin B12 | 2.5 µg | 100 |
| Pantothenic Acid (Vitamin B5) | 6 mg | 100 |
**NRV = Nutrient Reference Value

Ingredients
Glucose Syrup, Sugar, Gelatine (bovine), Flaxseed Oil, Ascorbic acid, Gelling agent: Pectin, D-Calcium Pantothenate, Maltodextrin, Acid: Citric
acid, DL-alpha-Tocopheryl Acetate, Niacinamide, Natural Orange Flavouring, Vitamin A Prep (Retinyl acetate, DL-alpha Tocopherol), Glazing agents: Vegetable oils (Coconut, rapeseed), Carnauba wax; Pyridoxine hydrochloride, Colour: Carmines, Vitamin D Prep (Cholecalciferol).
Recommended daily intake
Children over 12 years take 1-2 fruit Softies daily. Do not exceed the recommended intake.
Storage
Keep out of reach of young children.
Check seal is intact before purchase. Store in a cool, dry place, below 25°C. Replace lid securely.
Food supplements are intended to supplement the diet and should not be regarded as a substitute for a varied diet and healthy lifestyle.
Suitable for teens 12+ years
Haliborange vitamins are widely available from supermarkets and pharmacies, order online today from