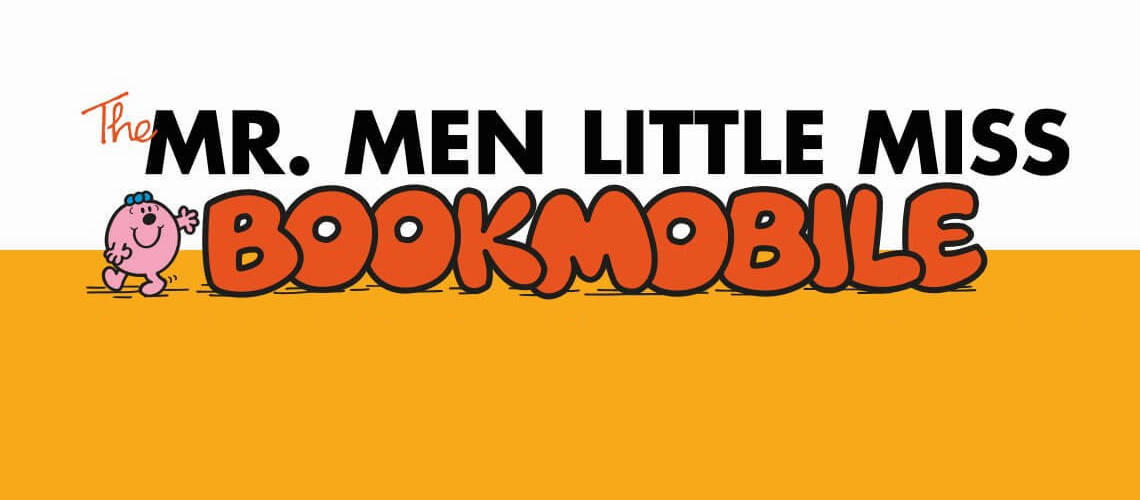 Bay Men Little Miss & Haliborange her çocuğun eline bir kitap verir
A Mr. Men Bookmobile will be travelling across the UK this summer to give away 10,000 books and encourage more reading opportunities for children of all backgrounds. Appearances will be made in London, Peterborough, Manchester, Nottingham, and Bradford from 28th August to 1st September, just before school starts. The five-day tour has been organized by Mr. Men Little Miss and the UK's number one kids vitamins brand, Haliborange, giving away free books and vitamins. The event aims to support children's reading and cognitive development and help parents and children spend more time reading over the summer holidays.
Following revealing research about children's reading habits and its impact on happiness and wellbeing, the five-day book tour aims to reach children across the UK, creating reading opportunities and encouraging more reading outside of school. Research from National Literacy Trust has shown that:
78.2% of children in the UK don't read with someone at home
Yet, those who do read at home feel happier (45.4%) and calm (48.7%)
Those who say that they read with someone at home are more likely to say that they enjoy reading, more so than those who say that they don't (65.3% vs. 51.0%)
Currently, only 6 children in 10 say that they enjoy reading
With help from Rochelle Humes at the event in London, families and children are invited to come along and pick up their free Mr. Men book and vitamin samples throughout the five-day tour. There will also be the chance to meet a 3D life-size Mr. Strong, who can be brought to life using AR technology.
The tour will run between 28th August and 1st September this summer at the following dates and locations:
Tuesday 28th August: London (South Bank) – from 10am
Wednesday 29th August: Bradford (Main Square) – from 10am
Thursday 30th August: Manchester (St. Peter's Square) – from 10am
Friday 31st August: Nottingham (Speaker's corner in the Market Square) – from 10am
Saturday 1st September: Peterborough (outside the Town Hall) – from 10am
Note: 10,000 books will be given away across all five locations. Book-mobile will move on to its next location once all books are distributed
About Mr Men Little Miss
With a cast of over 90 characters, the Mr Men and Little Misses have brought fun and laughter to generations of families. Currently, one Mr. Men and Little Miss book is sold every 2.5 seconds worldwide, and lifetime sales total 250 million books. Mr. Men Little Miss is published by Egmont
About Haliborange
Haliborange is the UK's number 1* kids vitamin brand, as trusted by parents.
Haliborange reassures parents that children are topping up their diets with essential vitamins and minerals required to support natural growth and development at every stage – from age one month to teenage years.
Haliborange offers a range of products that contain Omega-3 DHA to support normal brain function and vision,** in great tasting orange flavours that kids love.
*IRI volume data 25-Mar-18
**The beneficial effect for normal brain function and vision is obtained with a daily intake of 250mg DHA.
The research was taken from the National Literacy Trust
– Based on a survey of 1,005 school children
– A survey was carried out between November 2017 and end of January 2018.