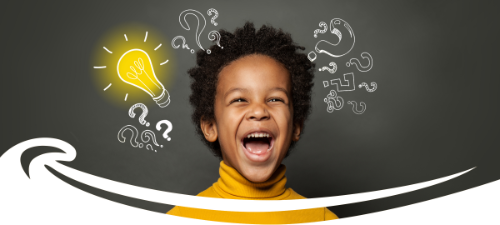 FAQ's
We recommend Mr.Men Little Miss Softies for kids 3-7 years.

Kids love the taste of strawberry flavour multivitamin Softies rated 4.5 / 5 stars by 411 consumers (Home Tester Panel Jan 2019). They are also available in 60s packs for better value.

Omega-3 DHA Brain support syrup. DHA is proven to support normal brain function.

Most of our products are not suitable for vegetarians as they contain gelatine. Baby & Toddler 250ml liquid and Calcium & Iron 30s are suitable for vegetarians.

Haliborange vitamins use two types of gelling agent, the majority use Bovine Gelatine, sourced from beef. Our vitamins suitable for Vegans and Vegarians use Pectin which is derived from vegetables

Baby and toddler 250ml liquid, Orange Syrup 200ml & 400ml, Calcium & Iron 30s and Vitamin C Effervescent.

All the products in the Haliborange range include no gluten containing ingredients

Most of our products in the Haliborange range are yeast and lactose free. The exception to this is Haliborange multivitamins calcium and iron which does contain lactose.

All the products in the Haliborange range are free from peanuts.

Vitamin C Effervescent Sugar Free Blackcurrant Flavour

Omega 3 is the name of a type of fat that is found in oil-rich fish and some plant oils. It's from the family of 'good' fats – polyunsaturated fatty acids (PUFAs) that are not only beneficial for health but are essential in the diet. Research has shown that eating 250mg DHA daily as part of a healthy lifestyle contributes to normal brain function.

The Softies and all the Haliborange products can be used long term

Milk is an allergen which must be listed in bold on the list of ingredients. Therefore, if it is not highlighted on the label then the product should be milk free

Kids Vitamin D Softies 30s
Vitamins A, C & D Tablets
Multivitamin, Calcium & Iron Tablets
Baby & Toddler Multivitamin Liquid

Haliborange Effervescent Vitamin C 1000mg tablets, orange flavour
Haliborange Effervescent Vitamin C 1000mg tablets, Sugar Free, Blackcurrant flavour
Adult Multi 30s
Adult Immune Support 30s
Adult Gut Health 30s
Adult Vitamin D3 45s
Adult Calm 30s
Kids Iron & Vit C Softies
Kids Vegan Multivitamin Softies

Solid format should last until BBE date. Liquids should last until BBE or it will be stated on label eg 8 weeks etc. Storage conditions will be cool, dry place out of direct sunlight unless stated

The softies will contain 2-2.5g of sugar each approximately

It would depend on the other supplements taken and which of the Haliborange products was being discussed. Antibiotics should be ok UNLESS the supplement contains iron but best to refer to a GP or pharmacist

Colourings are listed by name on the label – carmines, anthocyanidins, beta carotene and titanium dioxide all listed depending on the product. These would all be considered natural I think but will also potentially have an E number attached as well.

In most cases, no serious side effects are seen with acute overdose of vitamin supplements. The most common symptoms include a sore tummy and mild diarrhoea. Other potential side effects may include nausea, sickness, headaches and drowsiness.

Questions to ask if an overdose has occurred:

Please would you be able to provide us with some more information regarding the incident
How long ago did the event occur?
How has your son and daughter been since the accidental overdose?
Has medical advice been sought and given? If yes, what is this medical advice?
We would recommend that you monitor your child for any unexpected, unusual changes in her health or behaviour such as listlessness, nausea, vomiting, pain, headaches, drowsiness etc (as a parent you know your child best). If so, you may wish to consider taking her to the local A&E unit, ringing NHS 111 for advice (if you are based in the UK) or contacting your GP. Have the product or its pack available so you can tell the medical professional what and how much was taken.
Do you have a question not shown here?
Drop us an email and we'll get back to you
Ask us your question